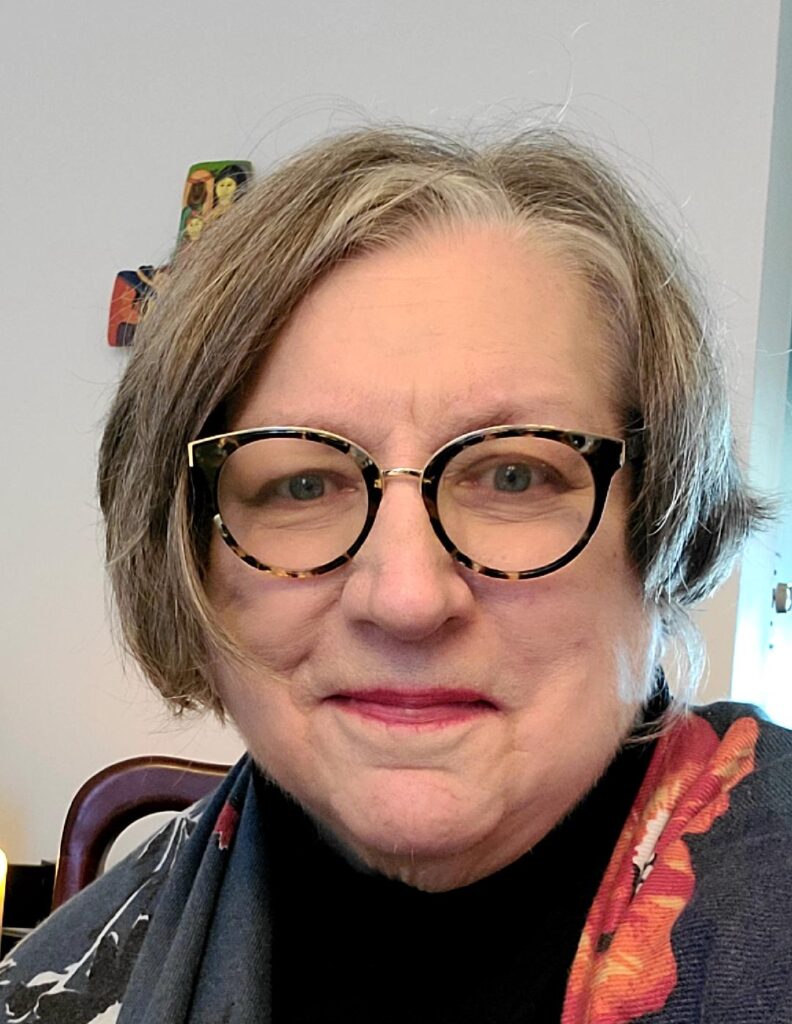 Pastor Kate Wilson, Interim Rector
Kate has had the joyful opportunity to serve St. David's beginning as a supply priest on Ash Wednesday, 2022 and then as Interim beginning on June 1.
After a long and rewarding career in educational publishing, Kate was surprised to discern a call to the priesthood. She was ordained in, and is canonically resident in, the Diocese of El Camino Real. She has served churches in California and Indiana, at the Indiana Women's Prison in Indianapolis, and was co-director of the Indianapolis diocesan deacon formation program for several years. Kate is also a spiritual director.
She enjoys movies, spectator sports, reading, and hanging out with friends. In honor of local Brown County custom, she uses the title Pastor.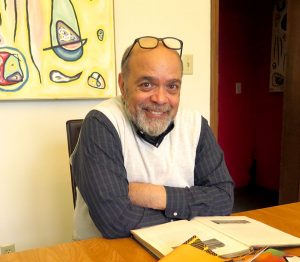 Brother William Morris, Deacon
Deacon William is a native Hoosier – he grew up in South Bend, but spent his high school years in New Jersey. He is married and has two step-sons, as well as two cats, a dog and a snake. William was ordained as a deacon in 2019, and joined the St. David's family in January of 2021. He is also a lawyer in Bloomington, with a focus on civil rights.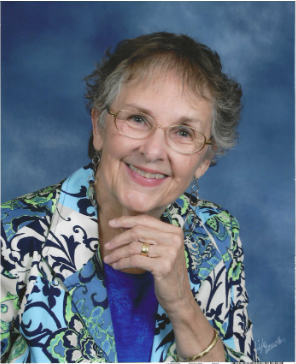 Vicki King, Organist and Choir Director
Dr. Vicki King retired to Bloomington in 2014 from her position as Coordinator of Piano Studies at Tennessee State University in Nashville, TN. She has worked as a professional pianist, teacher, ballet accompanist, and church organist/choir director in the United States, Germany, and Austria. She is the author of the books, "Adventures of an Old Lady Piano Teacher," and "Playing the Piano Naturally." Her specialty is working with pianists who have performance injuries.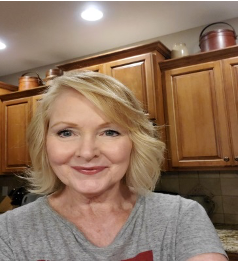 Jean Brown, Administrative Assistant
Hello!  Many of you may not know me.  I am St. David's administrative assistant. You have probably seen my name on emails sent to you from St. David's… so it was suggested that a photo and slight introduction may be in order.
I began working for the church in September of 2019, however, my history with St. David's goes way back. From 1995 to 2003, I attended the parish and was actively involved as Jr. Warden, a member of the choir, etc.  When my husband, Gary and I moved to Terre Haute due to career changes, I lost touch …but my heart never left. We retired and moved to Columbus two years ago and I am so grateful that the part-time opportunity became available last year! St. David's is, in my humble opinion, a very special congregation and it is a pleasure to be a part of it once again.
The Vestry
The vestry is the legal representative of the parish with regard to all matters pertaining to its corporate property. The presiding officer of the vestry is the rector. The basic responsibilities of the vestry are to help define and articulate the mission of the congregation; to support the church's mission by word and deed, to select the rector, to ensure effective organization and planning, and to manage resources and finances.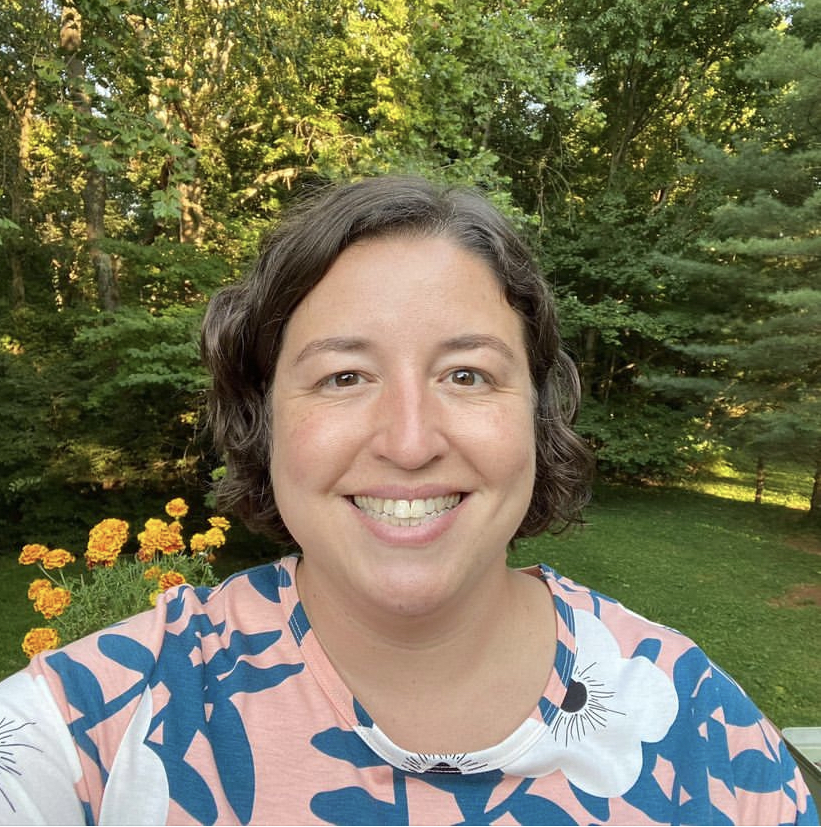 Adie Smith, Rector's Warden
Hello, I'm Adie Smith. I'm a lifelong Episcopalian and am excited and honored to serve on the vestry of St. David's. My dad was an Episcopal priest, and I met my husband at our church summer camp, Waycross. We have two wonderful sons, ages 8 and 10. In my professional life, I coordinate outdoor education and high ability education for MCCSC in Bloomington.  I enjoy reading, music of many kinds, jigsaw puzzles, and playing with our dog, Lady Buttercup.
Sandy Ackerman, People's Warden
Bio coming soon!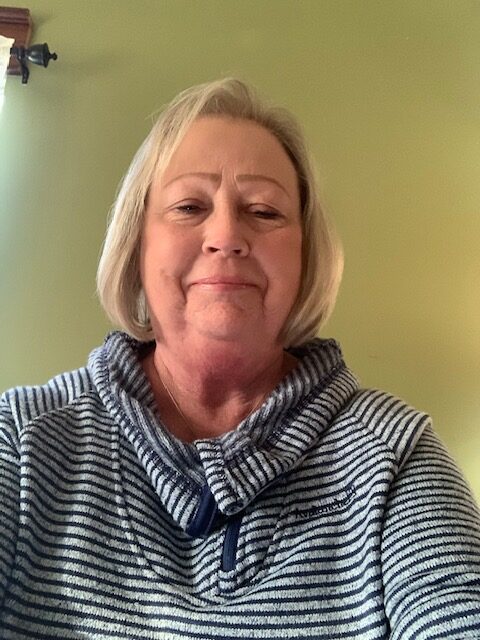 Gail Fields
My husband Dan & I have been married 50 years this year (2023). We have combined 4 boys & 15 grandchildren. We moved to Brown County in 2013. I enjoy the many ways of St David's fellowship & its support of the needs of the community & the world.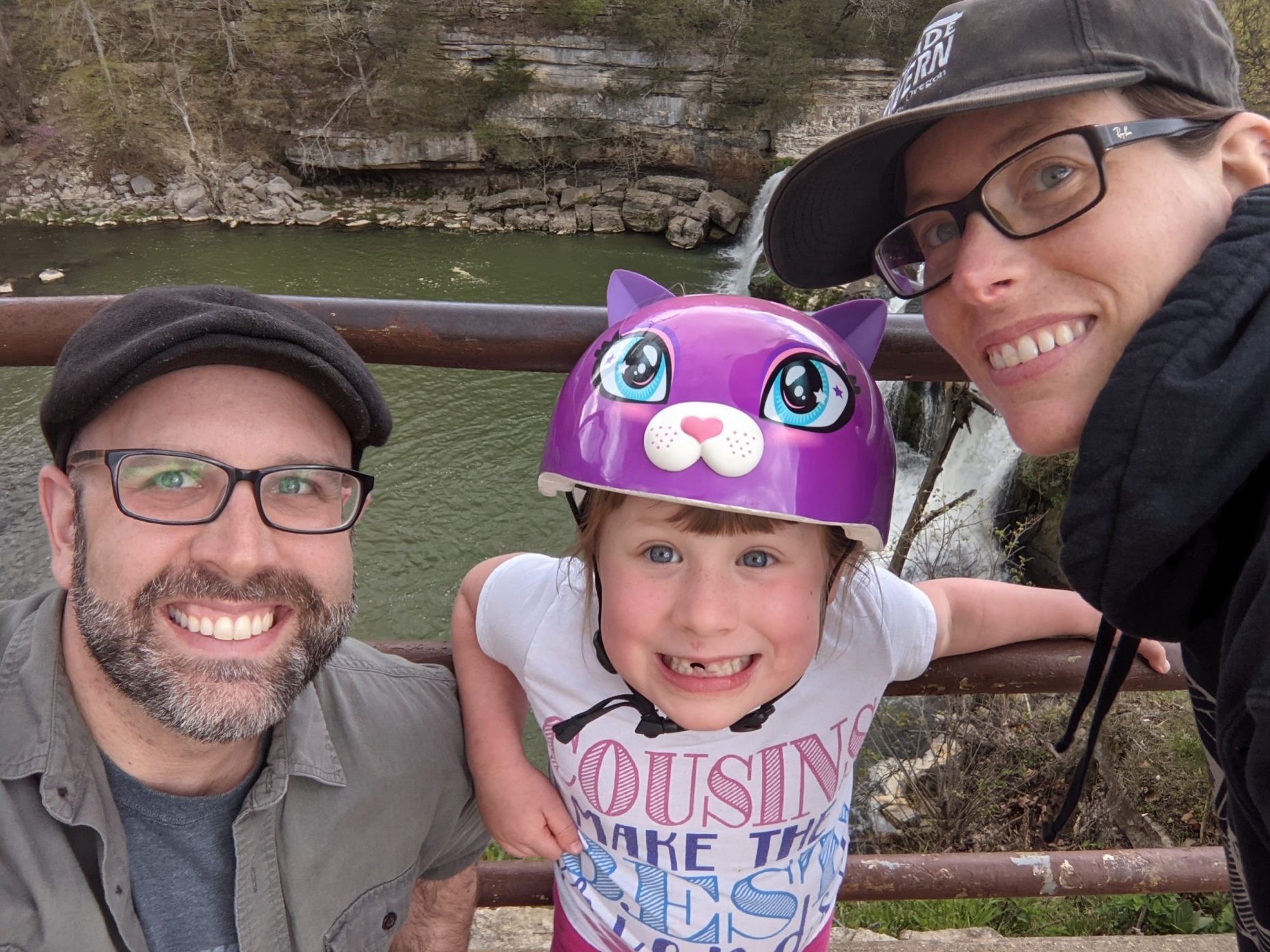 Ed McCabe
Hi there, I'm Ed!  I began serving on the vestry in early 2021.  My family and I have attended St. David's since 2016 or thereabouts, and we constantly find ourselves more and more wrapped up and attached to this church and the warm and loving community here.
By trade, I'm a software developer.  For fun, I like to play music (primarily guitar/banjo/ukelele, but really any instrument I can get my hands on).  I also like to hike, bike, play board games and/or video games, make perler bead crafts, hunt for cool rocks (or mushrooms when in season!), and sing in the shower.  I hope to serve this community for many years to come!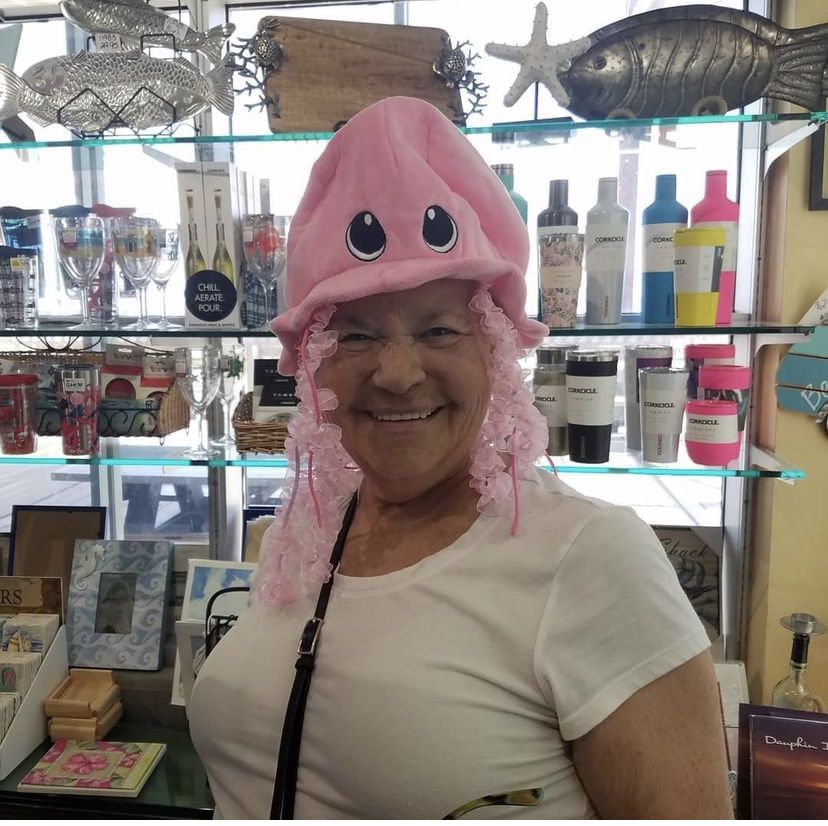 Joan Amati
I've attended the Episcopal church for 30 years, and I think I have served in every position available!  By profession I am a registered nurse – I've worked for 45 years; 35 at Wishard and 10 at Bloomington hospital.  I have two children Ben and Bess and three grandsons.
My goal is to move St. David's forward! I know the bishop wants us to rest, but I see this as a time for growth and opportunities and I am happy to be a party of movement!
Ralph Linscott, Treasurer
A native of New Hampshire I moved to the Midwest as an electrical engineer and, through transfers and job changes, found my way to live in Nashville where, with my wife Maggie, I retired some 10 years ago. I've been serving in many roles almost continuously since becoming a member of St. David's in 2003 including vestry, search committee and capital campaign.
About 4 years ago as our treasurer stepped down to be able to travel more I thought "I know some about math so I'll volunteer" and have been the treasurer ever since. This has been a learning process for me but St. David's is a very supportive community and with much help and patience I am able to serve the congregation in this way.
In retirement and without the demands of the automotive industry I have more time to enjoy hiking, woodworking, and traveling the country in a small camping trailer. I also make a mean cream puff.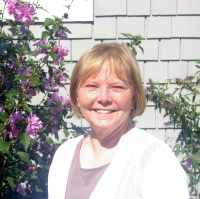 Sharon Kitchens, Clerk
I began attending Saint David's Episcopal Church in Bean Blossom in 2010, a short while after we bought a summer place on nearby Lake Lemon. We had heard about St. David's being a very outreach-ministry oriented place and immediately became won over by the friendliness and immediate acceptance of the congregation.
After retiring in December 2015, St. David's provided me the opportunity to become an active volunteer not only in its church community but by becoming involved in many of its outreach ministries.