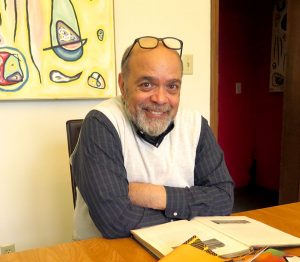 Brother William Morris, Deacon
Deacon William is a native Hoosier – he grew up in South Bend, but spent his high school years in New Jersey. He is married and has two step-sons, as well as two cats, a dog and a snake. William was ordained as a deacon in 2019, and joined the St. David's family in January of 2021. He is also a lawyer in Bloomington, with a focus on civil rights.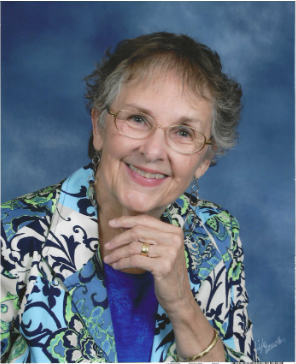 Vicki King, Organist and Choir Director
Dr. Vicki King retired to Bloomington in 2014 from her position as Coordinator of Piano Studies at Tennessee State University in Nashville, TN. She has worked as a professional pianist, teacher, ballet accompanist, and church organist/choir director in the United States, Germany, and Austria. She is the author of the books, "Adventures of an Old Lady Piano Teacher," and "Playing the Piano Naturally." Her specialty is working with pianists who have performance injuries.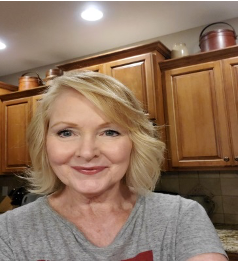 Jean Brown, Administrative Assistant
Hello!  Many of you may not know me.  I am St. David's administrative assistant. You have probably seen my name on emails sent to you from St. David's… so it was suggested that a photo and slight introduction may be in order.
I began working for the church in September of 2019, however, my history with St. David's goes way back. From 1995 to 2003, I attended the parish and was actively involved as Jr. Warden, a member of the choir, etc.  When my husband, Gary and I moved to Terre Haute due to career changes, I lost touch …but my heart never left. We retired and moved to Columbus two years ago and I am so grateful that the part-time opportunity became available last year! St. David's is, in my humble opinion, a very special congregation and it is a pleasure to be a part of it once again.
The Vestry
The vestry is the legal representative of the parish with regard to all matters pertaining to its corporate property. The presiding officer of the vestry is the rector. The basic responsibilities of the vestry are to help define and articulate the mission of the congregation; to support the church's mission by word and deed, to select the rector, to ensure effective organization and planning, and to manage resources and finances.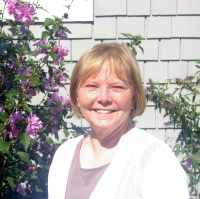 Sharon Kitchens, Senior Warden
I began attending Saint David's Episcopal Church in Bean Blossom in 2010, a short while after we bought a summer place on nearby Lake Lemon. We had heard about St. David's being a very outreach-ministry oriented place and immediately became won over by the friendliness and immediate acceptance of the congregation.
After retiring in December 2015, St. David's provided me the opportunity to become an active volunteer not only in its church community but by becoming involved in many of its outreach ministries.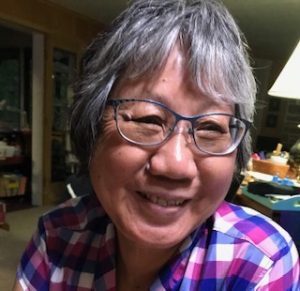 Yvonne Oliger, Junior Warden
I began attending St David's Bean Blossom when I became the Director of the Brown County Public Library in May of 1992.  I was baptized as an adult in the Episcopal Church and it was the greatest gift ever given to me.  It also meant that I chose to worship within the Episcopal Church, I value the love and care for each other and the world, that is the foundation of church belief.  St David's personifies that love in all the work of this parish.  St David's members participate in many aspects of life in Brown County enriching the lives of others from food to housing.  
I was born in Montana amidst the mountains.  I am a certified ski instructor so getting to the mountains at least yearly soothes my soul.  I was a public librarian for more than 38 years earning my Master's Degree at Indiana University.  My bachelor's degree in Education is from Montana State University in Bozeman, Montana. 
 My husband and I have lived in Brown County since February of 1993.  We are blessed to be in Brown County.  Every morning there is a special light coming through the trees that gives me peace and joy.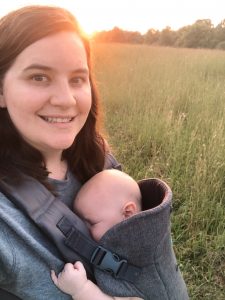 Lauren Woodworth, Buildings and Grounds
Hi! I'm Lauren Woodworth and my husband, Ben, and I joined St. David's in the spring of 2019. We welcomed our first son, Everett, in July 2020 and I am enjoying my maternity leave at home with him! I grew up in many different states, mainly Texas, California, and Pennsylvania, and my parents and siblings still live spread out in those states! I met my husband in undergrad at Marshall University, where I was a member of the swim team and graduated with a BA in Humanities with a concentration in Philosophy. After moving to Indiana, I received my Masters of Art in Teaching from Marian University. I am licensed to teach secondary social studies, math, and computer science. I also have an MBA in Education Leadership from the University of Indianapolis and work as a teacher and instructional coach at a local high school. 
Since our first visit to St. David's on Easter Sunday 2019, we have been overwhelmed by the welcoming love extended to us by the members of St. David's. When I was asked to join the vestry in January 2020, I knew that serving on the vestry would allow me to extend the love and share the mission of St. David's that we have been blessed with.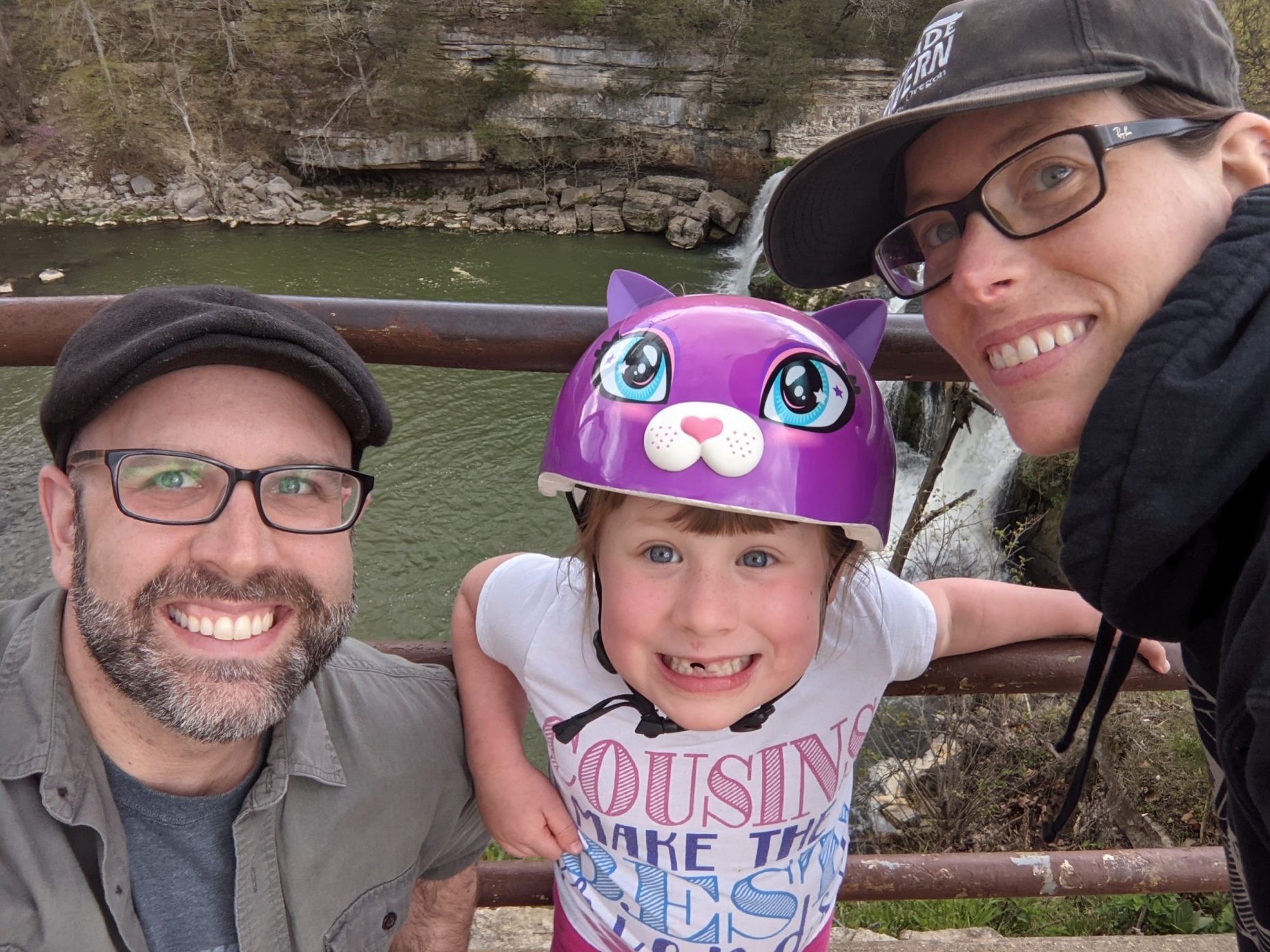 Ed McCabe, Christian Formation & Web Admin
Hi there, I'm Ed! As a former 'Northwest-Indiana-Region-Rat-turned-Boilermaker' (gasp!), I am certainly not a native to this neck of the Hoosier-woods.  My wife Cori and I made the decision to move here in 2016, shortly after we had spent a year-long stint living on the road in a solar-powered 'home on wheels'.  We thought to ourselves, 'Hey, after seeing so many parks around the country, we should put our roots down somewhere that FEELS like a park when we wake up every morning!'  So, we packed up with our then-6-month-old daughter Juniper, our cat Bowie, and all of our earthly belongings and found our way down here.  The rest, as they say, is history.
My family and I have attended St. David's since 2017 or thereabouts, and we constantly find ourselves more and more wrapped up and attached to this church and the warm and loving community here.  I began serving on the vestry in early 2021.
By trade, I'm a software developer.  For fun, I like to play music (primarily guitar/banjo/ukelele, but really any instrument I can get my hands on).  I also like to hike, bike, play board games and/or video games, make perler bead crafts, hunt for cool rocks (or mushrooms when in season!), and sing in the shower.  I hope to serve this community for many years to come!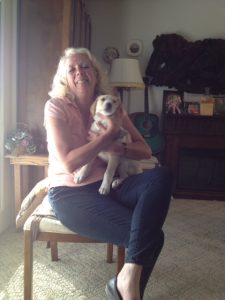 Jennifer Heller, Evangelism
Jennifer Heller works for the Brown County Health Department as an Environmental Health Specialist.  Her main function is food safety and restaurant inspection and other environmental assignments.  She also teaches a Food Safety Manager course for the BCHD and Ivy Tech College.   Jennifer has a BFA in Art from Florida Atlantic U, where her concentration was pottery with an education minor.  She serves as the Secretary for the Green Township Fire Department where she spent 17 years as a volunteer.  Jennifer plays guitar,  gardens and rides horses in her spare time when not hiking with Tess, her best dog friend.  She likes to cook and sing in the choir and she also paints and redoes furniture with stenciling.  Jennifer has just completed her first children's book called "Lily Leaves the Brushy Patch".   Jennifer is the first and only one in her family to be born in the USA, her relatives were all born in England.  Her father brought the family to America after WWII.
Ralph Linscott, Treasurer
A native of New Hampshire I moved to the Midwest as an electrical engineer and, through transfers and job changes, found my way to live in Nashville where, with my wife Maggie, I retired some 10 years ago. I've been serving in many roles almost continuously since becoming a member of St. David's in 2003 including vestry, search committee and capital campaign.
About 4 years ago as our treasurer stepped down to be able to travel more I thought "I know some about math so I'll volunteer" and have been the treasurer ever since. This has been a learning process for me but St. David's is a very supportive community and with much help and patience I am able to serve the congregation in this way.
In retirement and without the demands of the automotive industry I have more time to enjoy hiking, woodworking, and traveling the country in a small camping trailer. I also make a mean cream puff.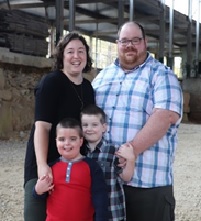 Adie Smith, Clerk
Bio coming soon!